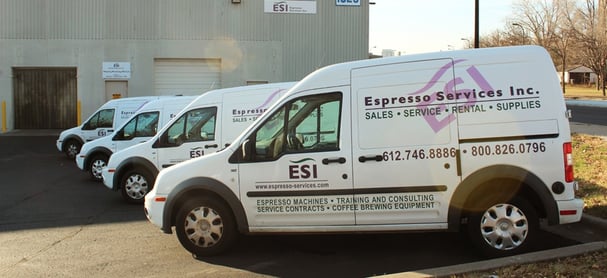 ESI has a branch sales and service office in Elmhurst, IL which has been in operation since 2011. As a compliment to our other regional satellite offices this location services all of the Chicagoland metro area, most of northern IL, as well as western IN and the southeastern portion of WI.
Espresso Services Illinois is ready to help you with your espresso needs. Our office of three certified technicians are prepared to help your espresso operation. Whether you machine is broken, needs parts, or you need a whole new machine, they are ready to assist you.
For more information or questions please fill out the form or call one of the numbers below.
Call 1.800.826.4177 for Service
527 W Wrightwood Ave
Elmhurst, IL 60126