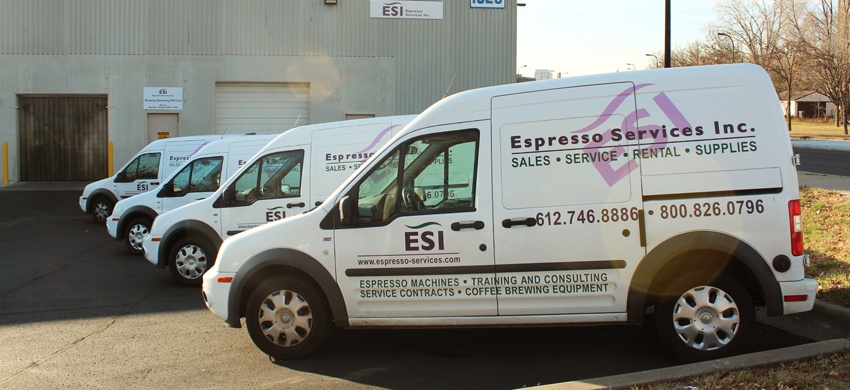 ESI has a sales and service office in Des Moines, IA which has been in operation since 2009. As a compliment to our other regional satellite offices this location services all of the state of IA with a focus on the city of Des Moines and the surrounding area.
Espresso Services Des Moines is ready to help you with your espresso needs. Our office of four certified technicians are prepared to help your espresso operation. Whether you machine is broken, needs parts, or you need a whole new machine, they are ready to assist you.
For more information or questions please fill out the form or call one of the numbers below.
Call 1.800.826.4177 for Service
Local Contact, Greg Dunn (515) 202-5596
7586 Hickman Road
Windsor Heights, IA 50324